28 November 2014
The EFF will be approaching the court for an urgent interdict against parliament's illegal decision to suspend its leadership. Parliament has not issued letters of suspension to the EFF MPs yet, and thus the EFF awaits these letters in order to file court papers. Members of the public shall be kept updated on the developments moving forward.
The EFF reiterates that it shall never apologise for asking Jacob Zuma as to when is he paying back the money. Furthermore, the EFF remains very proud of its MPs for restoring teeth to parliamentary executive oversight. We shall approach the courts because we believe that in front of a sober judge, with no Luthuli mandate, and an uncontrollable ambition for promotion for a ministerial job, our action will be vindicated. The court will confirm that the EFF went through a Kangaroo Court in serious violation of principles of natural justice.
ISSUED BY THE ECONOMIC FREEDOM FIGHTERS
MBUYISENI QUINTIN NDLOZI (National Spokesperson)
Cell Number: +27 73 133 3012 | +27 (61) 482 6589
Website: http://www.effighters.org.za/
Email: communications@effighters.org.za
Facebook: Mbuyiseni Quintin Ndlozi || Twitter: @EconFreedomZA and @MbuyiseniNdlozi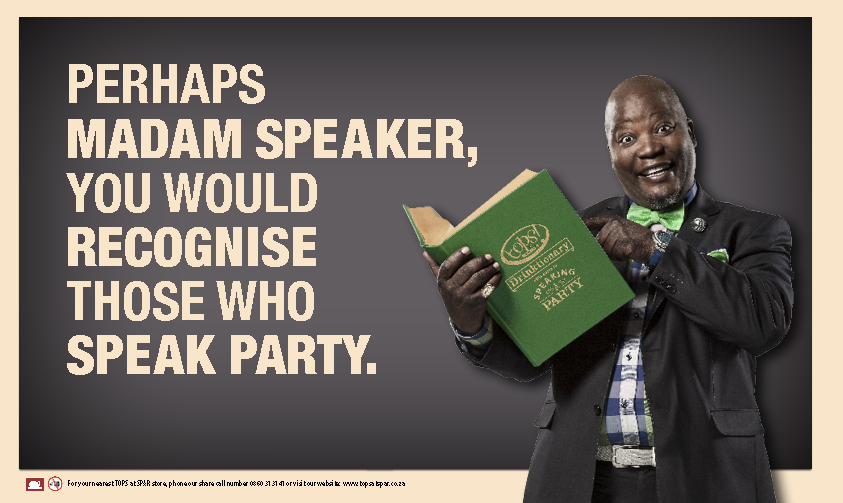 SUSPENSION, FINE NOTICES SENT TO ECONOMIC FREEDOM FIGHTERS' MEMBERS
Parliament, Friday 28 November 2014 – Letters of suspension and notices of fines were sent today to members of the Economic Freedom Fighters (EFF) found guilty of contempt of Parliament.
This follows the adoption by the National Assembly (NA) yesterday of the report of the Powers and Privileges Committee on the hearing into allegations of conduct constituting contempt of Parliament by Members of the NA.
The hearing, led by independent initiator Mr Randall van Voore, was held following the disruption of NA proceedings on 21 August, during President Jacob Zuma's oral reply session in the House.
Six members of the EFF – Mr F Shivambu, Mr P Ramakatsa, Mr J Malema, Ms K Litchfield-Tshabalala, Mr G Gardee and Mr M Ndlozi – were suspended for 30 days with no pay.
Another six EFF Members were suspended for 14 days without pay – Ms E Louw, Ms R Mashabela, Ms O Maxon, Ms M Moonsamy, Mr A Mngxitama and Mr N Matiase.
Eight EFF Members were each fined an amount equivalent to 14 days' salary and allowances – Mr B Joseph, Mr S Mbatha, Mr Z Morapela, Ms S Khawula, Ms A Matshobeni, Ms V Nqweniso, Ms P Ntobongwana and Ms P Sonti.
The suspensions take effect from today. The 30 days' suspensions expire on 28 December and the 14 days' suspensions expire on 12 December.
Suspended members are prohibited from entering Parliament or from participating in any activity of Parliament or its committees without written permission of the Speaker. They are also not entitled to any allowances under the Remuneration of Public Office Bearers Act for the duration of their suspensions.
ISSUED BY THE PARLIAMENT OF THE RSA